Global-OPT Dialog About Tab
The Global-OPT About tab is displayed if you click the About tab on the Global-OPT dialog. The About tab displays the current Global-OPT version, copyright information, and serial information. In addition, it has a Serial button and a Copy button.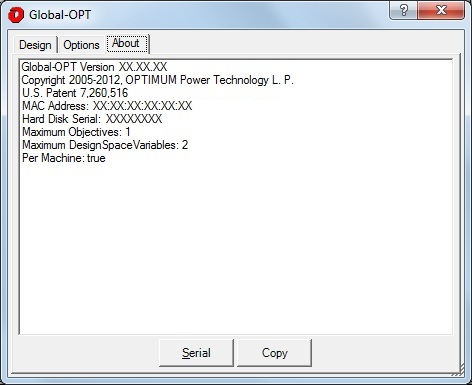 Serial Button
Clicking the Serial button displays a New Serial dialog where you may enter a new serial.
Copy Button
Clicking the Copy button causes the information displayed on the About tab to be copied to the system clipboard.